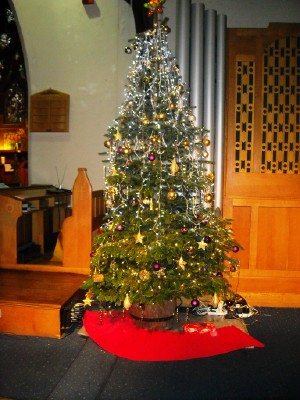 We had great fun trimming our Christmas Trees this year.
A big thank you to all who took part:
Soroptimists, Mothers' Union, K4Js, Woodland Garden, Guitar Group, Reading Group, Judith's House Group, Sightline Vision (North West), Litherland Moss Primary School, Wednesday Communion Group, Fun Time, Sefton Talking Newspaper,
St Philip's C of E Primary School, St Michael's Church of England High School, Tea Dance, Fred & Norman's House Group, Klass Quiz Team, Prayer and Film Group, Trefoild Guild, Fellowship, Brownies, Rainbow Toddlers, Girlguiding, St Philip's Christmas Card Tree and a tree for "Absent Friends"
...........and those who came along and had a chat and a mince pie on the day.
Along with the collection from the Carol Service we were able to send a cheque for £275.00 to Bibleland's Charity.