<![if !vml]>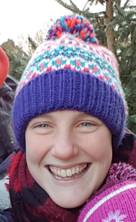 <![endif]> Update<![if !vml]>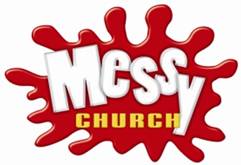 <![endif]>
Hello! It has been a very busy time over Christmas for PJs and the fun doesn't stop there! The next PJs Event to be taking place will be Messy Olympics on Saturday 10th February at St Paul's, Hatton Hill from 4pm - 6pm!! This is open to children of all ages and their families. We will have games, crafts and lots more. The event is free and food will be provided.
If you would like to get involved, we will be having a planning meeting leading up to this event on Thursday 1st February at 7:30pm. This meeting will take place in the Barnabas Small Hall, which is next to St Paul's Church.
I know we are in February, but I wanted to say a huge Thank You to all the people who took part in the PJs events over the Christmas period. We had 3 major events, 1 in each Church and we had 15 volunteers from each of our 3 Churches and we were visited by 132 members of our communities!
<![if !vml]>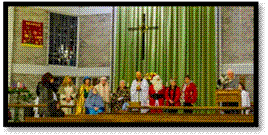 <![endif]>The first event was a Joint Carol Service, which took place at St Paul's Hatton Hill. Members of the congregation took part in a nativity scene with a twist! We had the sketch of "Away with the Manger", pointing out how the central character of the nativity is often relegated to a merely supporting role.
<![if !vml]>

<![endif]>
The second event was Messy Christingle, which took place at St John & St James Church. We ran seven different activities, the snowmen biscuits and the chalk lights paper were particularly enjoyed by the children and even a few adults! Once everyone had finished we joined together back in the Church for a messy game and an interactive talk. The talk had the children and adults making their own Christingles as we talked them through the meaning of each element.
<![if !vml]>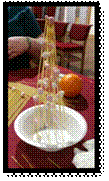 <![endif]>
The third event was St Philip's Church Christingle Service. We had the service at 4pm, so when the Christingles were lit they gave the building a wonderful atmosphere, helping people to be still and think upon the meaning of the Christingle and Christmas as a whole. Members of the congregation were sat around tables, as we had them making their own Christingles while Andrea Gray, Reader of St Philip's, talked us through each element and their meaning. We also had a bit of an interactive ice breaker, which involved using mini marshmallows and dry spaghetti to build something that was festive!
All of these events were absolutely wonderful and a fabulous opportunity for us to meet many people from our communities. I know it is February, but I would like to wish each one of you a very Blessed and Happy New Year for 2018!
Best wishes, Caz
______________________________________________________________________________________________________________________________________
There are many ways for you to get involved:
You can volunteer – this will entail facilitating activities within events and training will be given as needed.
You can work behind the scenes – this is a vital voluntary role, as it will help make these events happen.
Donating – can you donate items such as food, drink, prizes, sweets, equipment, anything else that springs to mind?
Administration – are you an artist? Can you design leaflets, posters etc.?
Transport – are you able to offer, transporting people and equipment to and from events?
If you would like to get involved in any way, great or small, please do contact me or come and chat to me when I am at your Church.
How to contact me:
Email: carolinepjsproject@gmail.com
Phone: 0151 933 2116